Böblingen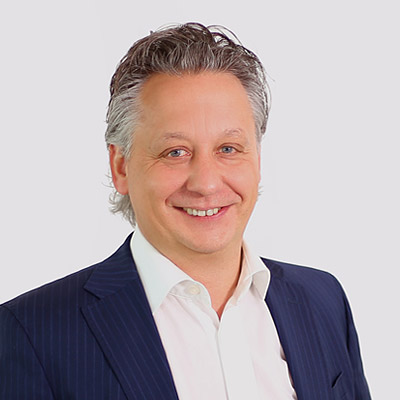 Michael Werner
Graduate in Business Administration (FH)
Managing Director
You would like to buy a property in Sindelfingen? Whether it's a house or an apartment, the price trend on the real estate market offers good conditions. The large district town in the middle of the state of Baden-Württemberg is located only 15 kilometers southwest of Stuttgart. Daimler AG is one of the best known and largest employers.

Sindelfingen is the largest city in the district of Böblingen and offers an ideal infrastructure: Three connections lead directly to the A81 freeway and Stuttgart International Airport is only 15 minutes away by car.
Buying Property in Sindelfingen: Best Preconditions
For local recreation, the city with its 64,905 inhabitants also offers excellent conditions, which also secures the quality of life and living in Sindelfingen in the long term. There are 123 kilometers of mostly paved paths leading through the city forest, which covers an area of around 1,800 hectares and is an attractive recreational area for the people of Sindelfingen. The Black Forest and the Swabian Alb can be reached in less than an hour via the autobahn, and Lake Constance and Switzerland can also be reached in about two hours by car.

The high quality of life in Sindelfingen is also enhanced by the wide range of cultural activities on offer. A wide range of events and numerous cultural highlights, exhibitions, the Motorworld Region Stuttgart or the large indoor leisure park "Sensapolis" on the old airfield inspire visitors. A variety of stores and markets ensure a vibrant city life in Sindelfingen.
Real Estate Loan - Construction Financing in Sindelfingen
If you would like to finance a property in Sindelfingen, PMG is the perfect independent financial advisor and partner for you. Find with us the best conditions for your home loan in Sindelfingen. We bring years of experience in the Sindelfingen real estate market and we know the ins and outs of financing a home in Sindelfingen. So we find the best banking institution for your for you and your property in Sindelfingen.
House or apartment - you would like to know what kind of property in Sindelfingen you can afford? Find the best solution for your construction financing with and without equity in Sindelfingen. Compare the conditions for real estate financing in Sindelfingen!

Click here and find out which property you can afford in Sindelfingen with our online calculator:
Freelance Financial Advisor in Sindelfingen: Best Conditions with 400 Bank Partners
PMG offers you numerous advantages and additional services - free of charge for you! This is what you get when you choose PMG - free of charge and at no additional cost:
We know the region and the real estate market in Sindelfingen
as a freelance financial advisor we bring many years of real estate experience in Sindelfingen
all necessary certifications and licenses
negotiate best conditions through direct access to banks and financing partners
fast access to decision makers
thus also fast financing confirmations
we advise and accompany you in the long term
highly qualified consultants who know Sindelfingen inside out
top customer ratings and top providers in the Sindelfingen region
bundled know-how due to numerous disciplines under one roof

Whether construction financing with or without equity in Sindelfingen: You will receive all the services from us that your house bank can also offer you. In addition, we have access to over 400 banking institutions and, as independent financial advisors, are not tied to any banking institution. So we can actually find the best bank for you, your situation and your property.
The Best Bank for Your Real Estate Financing in Sindelfingen
Not every bank is suitable for every construction financing in Sindelfingen. We work with you to determine which bank in Sindelfingen is the best for your real estate financing. This depends, among other things, on the loan-to-value ratio, the bank's interest rate model, your credit rating and the amount of equity. We clarify all this in a personal meeting with a credit check. Then, in our independent bank evaluation, we find the best bank in Sindelfingen for your requirements and possibilities.
Finding a Bank for Your Real Estate Financing in Sindelfingen
Find with us the optimal bank in Sindelfingen for your dream property. You can choose from all well-known banks such as Kreissparkasse (KSK) and Sparkasse in Calw, Volksbank (Voba), Diba, Hypovereinsbank, Wüstenrot, Santander, Targobank in Sindelfingen and many other banks. In total, 450 banking institutions are available to you with us for your real estate financing in Sindelfingen.